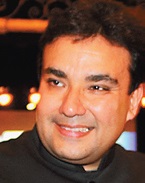 I remember my great grandmother sitting by the earthen pot, that used to churn fresh buttermilk, on the veranda of our old Delhi home on hot summer mornings. We would enjoy this delicious and fresh summer cooler, sometimes mixed with freshly ground mint leaves infused in the creamy buttermilk and sometimes gulping down the morsels of freshly baked tandoori roti with mango pickle. My mouth still waters with the mere thought of the freshly churned buttermilk.
Gone are the days of the earthen churners. Kids these days may not even have heard of this, let alone seeing it. However, we have buttermilk neatly lined up on the refrigerated shelves of super markets. Or even simple, we can also use the humble home-made curd to make a light lassi or buttermilk in a blender spiced up with seasoning, and mint leaves. Of course, one can add a little sugar to give it a sweet twist.
On scorching summer afternoons, nothing tastes better than a glass of lassi or buttermilk or simply chilled yoghurt with one's lunch. I will share an old-time favourite which surely will quench your thirst in a healthy way.
Today the old buttermilk has many avatars as westerners call them smoothies.They come in many flavours, like strawberry, kiwi, blueberry, blackberry, mango etc. and even the old earthen pot that used to churn buttermilk has found its new avatar in modern electronic smoothie blenders. The simple yoghurt, which was more of a home-made product, has now been industrialised to be marketed in various flavours with gourmet toppings like choco chips, gems etc in yogo-parlours in urban markets. Not to forget, my all-time favourite is creamy mishti doi, a Bengali delicacy. Yoghurt has been used since olden times as a part of food, and when mixed with honey, it is used for religious ceremonies and prayers.
Lately, I found a new way of making curd or yoghurt, which transforms humble dahi into a prized dessert. So let's get ready to make baked yoghurt with strawberry glaze.